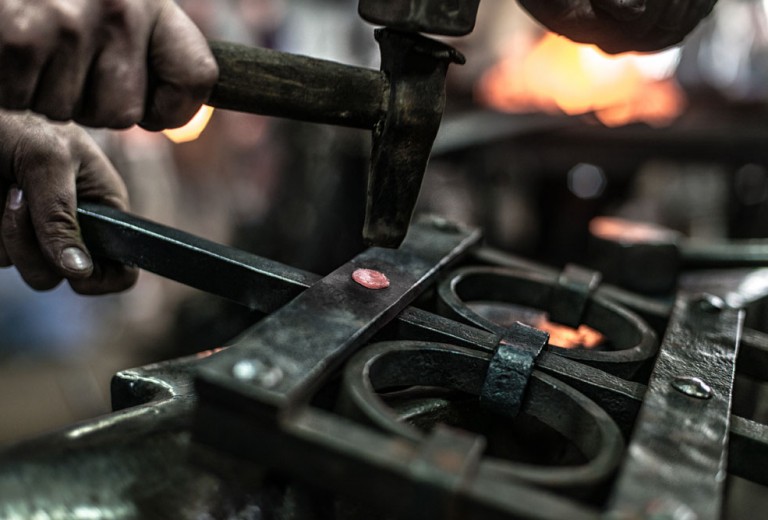 RIVETING
Welding the elements with rivets. It is the most impressive and elegant method of connecting different elements used in blacksmithing.
PIERCING
One of the most important techniques of blacksmithing, involving the laborious forging the rod to the point where the hole is formed. Labour-intensive method, now often replaced by less demanding ways of work. It is a proof of the craftsmanship and the skills of a blacksmith.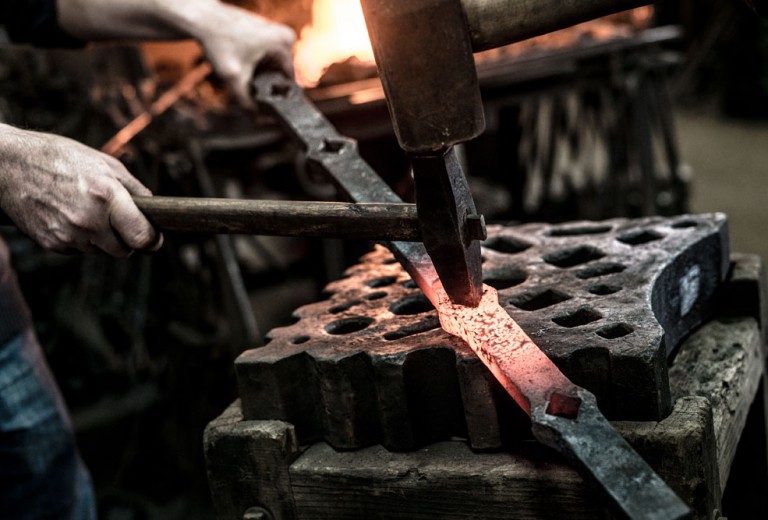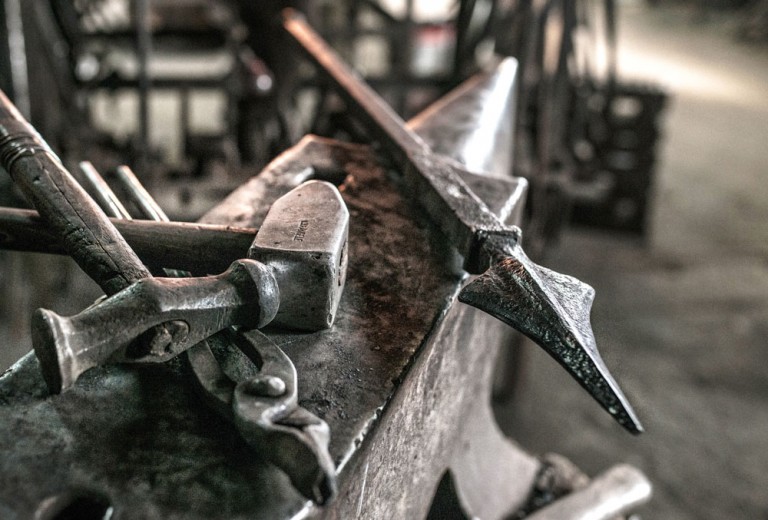 HAND-FORGED ARROWHEADS
In the market there are ready-made items produced by machines, including arrowheads. In Effect-Metal we use only solid, reliable arrowheads hand-made by our artists.
HAND-FORGED LEAVES AND FLOWERS
As in the case of arrowheads, we do not use ready-made fragments when making decors. We shape every leaf, twig and a rosette by hand.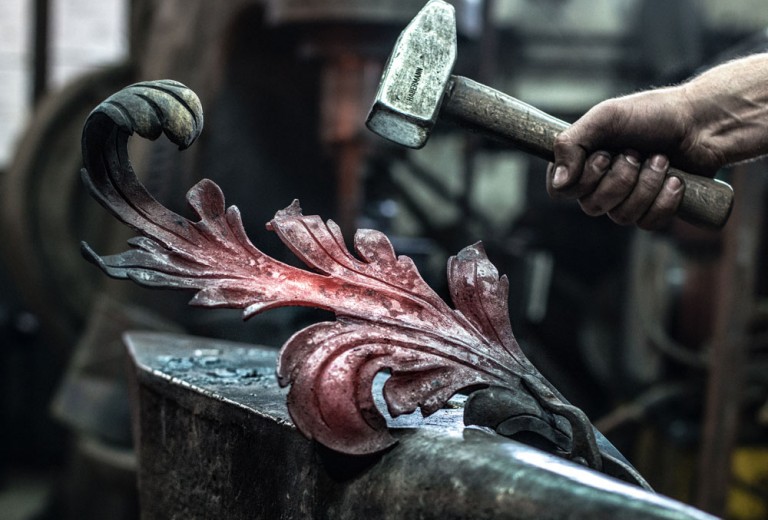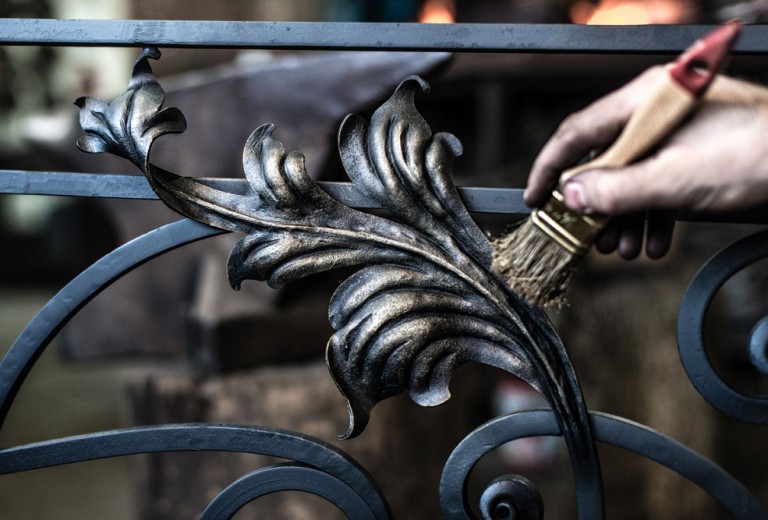 MANUAL PAINTING
In our offer you will find hand painting of items by a patination technique. This treatment allows to get the effect of light and shade on the item, highlighting the artistry of its execution and giving it a touch of lightness. We will match the shade of the paint to the interior.
SCROLL
This is an element that is obtained by heating of a square bar and then by flattening it and wrapping it using blacksmith hammers.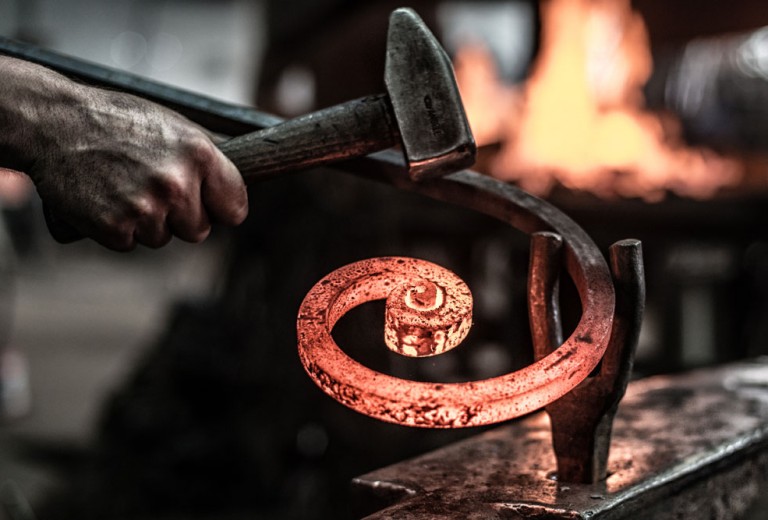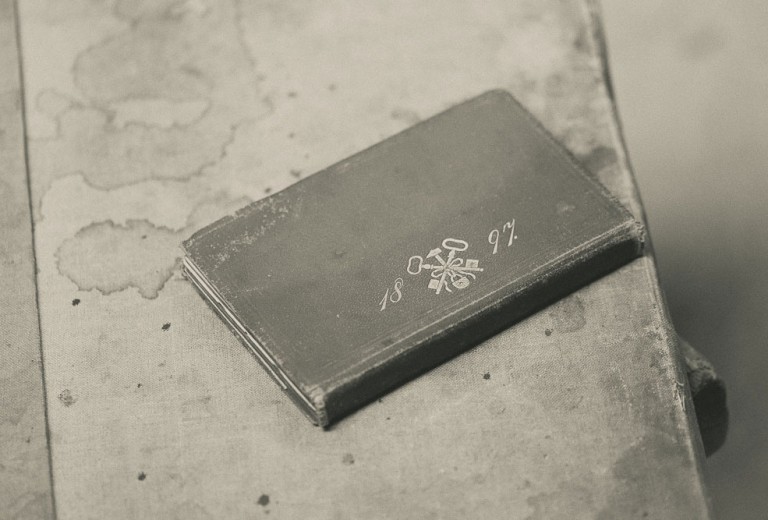 1
Long lasting traditions
Long lasting traditions of Effect-Metal resulted in a family business founded in the early 1990-ties by Jan Butrykowski. Blacksmith traditions, however, are present in our family for eight generations. The know-how and experience of the ancestors is now used by Jan Butrykowski, his sons, Christopher and Marcin, the representatives of the ninth generation. They are assisted by a group of specialists. Together they provide customers from Poland and abroad with forged products of the highest quality.
Customers appreciate the originality of interior and exterior railings, gates and fences and the artistry of details shaped in our study producing furniture and lighting. In addition to the design and execution, we also renovate historic metal elements. We perfectly render old shapes and forms, and precisely secure them so that they satisfy the customer for many years.
3
Passion and development
How is it possible that a small Butrykowski company has became within two decades one of the most important studios in the country? Our strength is the authentic love for the artistry of blacksmithing. We continue to implement new technologies and extend our offer. Although we have gathered an impressive know-how in a family studio, we continue to develop it day by day. We seek inspiration from other master craftsmen, we collect prizes at competitions, and we return from trade shows with trophies.
4
Quality, accuracy to detail
Considering the need to achieve a unique look of our projects, we focus on every detail. We do our best to make even the smallest element perfectly executed. We do not neglect details, because perfection depends on them.